Quality Control
1. [ISO 9001
:2015
]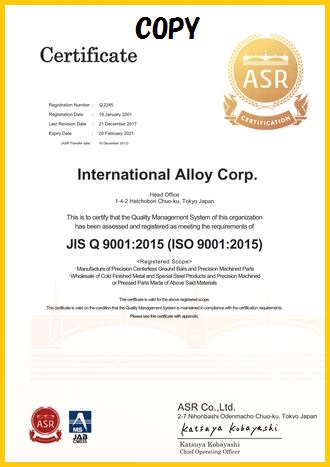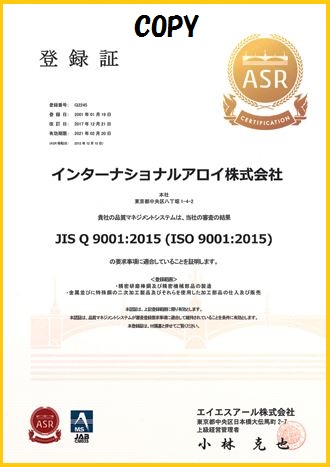 2. Keeping in mind the [Customer first policy] and always think that customer will use our products in the next stage.
Every employee has a high sense of responsibility and pride, will think of the concept [customer will use our products in the next stage] and do the best to achieve customer satisfaction.
3. Keeping in mind the [Best quality], all of the process starts from 5S.
Everyone is proud of their own jobs and clean workspace, putting effort into producing easily manageable and same standard products.
4. Keeping in mind the [Better product quality], always spiral up by conducting PDCA cycle.
Put effort into improving product quality and constantly implement examination and improvement based on PDCA cycle.
5. [Inspection and measuring equipment]
In every process, from ordering raw materials, manufacturing to shipping out, we put effort into implementing the [Do not accept/produce/distribute defective materials and products] system.
We will adhere to our company policy, which is producing the [Born straight,Grow up straight], researching and developing straightness measuring system for very thin wire, which no one can imitate, and preparing various measuring equipment in order to achieve customer satisfaction.    
●Inspection Machine (partly)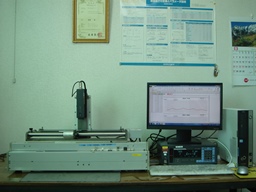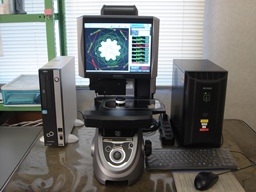 Own developed straightness
measuring system (touchless type)
Dimension measuring instrument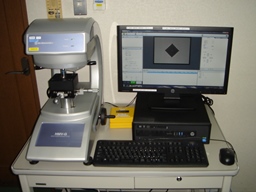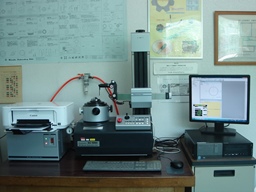 | | |
| --- | --- |
| Microscopic hardness tester | Roundness/ Cylindricity shape measuring machine |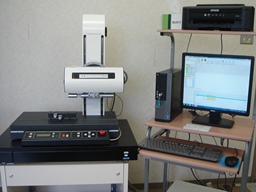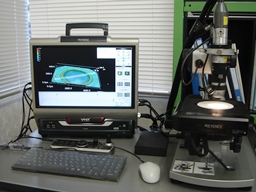 | | |
| --- | --- |
| Surface smoothness and contour measuring machine | Digital microscope |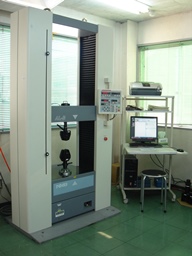 | | |
| --- | --- |
| 3D measuring instrument | Tension and compression fatigue testing machine |
Environmental Policy
As a high precision steel bar and metalworking manufacturer, based on the policy stated below, we will commit to the purpose of choosing production method that is environmentally friendly and less environmental burden, and also set the objective of producing the products that do not harm the environment and realizing the importance of eliminating hazardous chemicals.

1. We will strictly upkeep the green purchasing law, regulations and customers' specified conditions, as well as take responsibility for planning and managing raw materials, production process and issues concerned with eliminating hazardous chemicals and environmental effect.

2. To execute the policy effectively, we arrange management plan and overall objectives for abolition of all involved chemical substances, as well as perform yearly revise or update if and when needed.

3. Spread this system and establish it as a common knowledge for everyone, arrange educational training, and managing and strictly operating the system.


August 01, 2011
International Alloy Corp.
Hiroshi Nomura President